Heart Based Mindfulness Project
Working with the physiology of the heart & nervous system to facilitate mental health, emotional regulation & access to practical wisdom
HeartMath®: Science of the Heart Seminar
The HeartMath® Institute is a research organisation that has been measuring and studying the impact of the physical heart on our mental & emotional health and spiritual capacities for the past 40 years.
During the session, we will explore the science, meditations and tools from The HeartMath Institute including leading edge information in the still emerging field of neuro-cardiology (the neurology within the physical heart and it's interaction with the peripheral and central nervous systems)…
---
"Tonight was amazing. Educational and enjoyable at the same time. The facts of what's going on with the heart and how you can come into a coherent state with yourself and everyone around you. Then after learning about everything, we moved into a practical meditative state and actually saw on the biofeedback monitor how we go into coherence and achieve it. It has given me loads of information I can bring into my day to day routine so that is awesome"
ALEX WILCOX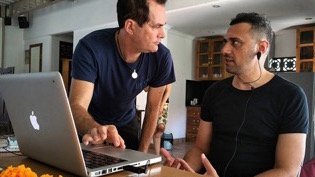 1:1 Training and Mentoring with Willow Francis
Using the foundation of the gold standard evidence-based tools and techniques from The HeartMath® Institute and the Centre for Mindful Self Compassion, Willow will fully support you to dive deeply into an expanded understanding and new perception of the current habits, blind spots and challenges that may be limiting you to make the positive changes you know are possible. Willow generally offers a foundational 6 week program. During the program, you will build a solid new foundation of practice that allows you to make immediate, significant and on-going changes to the important areas of your life.
Email: contact@reverenceevents.com.au
Phone or Text: 0415463557
"I have practised Naturopathy for 20 years and have been studying holistic medicine my whole life. I find the most important aspect of health is ones ability to deal with stress and not let it escalate. The HeartMath techniques are the best I have come across for achieving this end. I think everyone needs this training. Willow is the best person to teach them."
HEATH DALY
"I cannot recommend this training highly enough. I have been practicing the HeartMath tools for over 5 years, after completing a course with the excellent guidance of Willow. I cannot imagine how I would have managed the challenges of the last 5 years without it. We all need tools to help us manage the stresses of life and I believe these to be the best around. Willow is kind and so caring… you should do this training"
HANNAH WILKINS
"I recommend Willow for his deep passion for the search for inner peace. He supports others to understand themselves better and to be able to manage the ups and downs of life with more clarity and strength. I use these tools everyday – they support my capacity for more joy, more fun and more ease in this life. And he has great voice for guided meditation!"
MEREDITH DRYNAN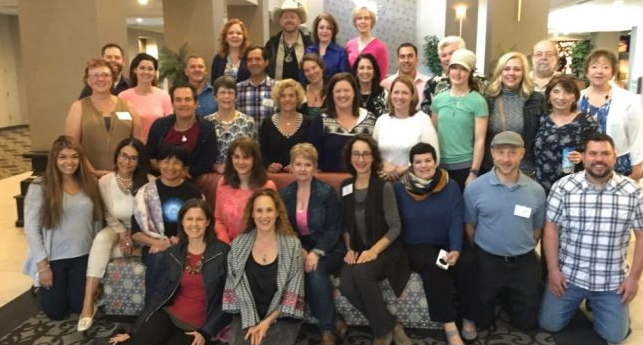 Group and Organisation Sessions
We can facilitate small and large group events suited to your theme. Sessions can be 1 -2 hours, a half or full day, or we can contribute to your retreat, festival or conference.
Heart based meditations
Education sessions (more and less formal)
Special Topics such as self care, building resilience, cultivating intuition, learning how to relax, managing difficult emotions such as anxiety and depression, accessing peace and ease and coherent communication
Contact us to discuss your event: contact@reverenceevents.com.au
Phone: 0415463557
---
"The Heart Based Mindfulness training has given me a true, sustained experience of more time, space and appreciation of all the wonderful things that were already around me. Willow and Catherine make this fun and easy to learn. They provide an empowering, accessible inspiration in walking the talk of living a compassionate, engaged life. I now have tools that allow space between the stressors of life and my reaction to them and the spin off effect of using the heart-mindfulness tools, is that the joy of the small moments of being present in the hearts experience spills over to make life feel like a rich, creative journey again rather than an endurance event. I would recommend anyone feeling the burden of stress in the modern world learn what Catherine and Willow are so passionate about teaching"
ANDREA, HEALTH PRACTITIONER & BUSINESS OWNER
"The Heart Based Mindfulness tools give you empowerment that ripples through your whole life!! In all of my professional and teaching career I have not felt this connected to my students and patients, free from judgement, nervousness and self consciousness. My lessons have become more meaningful and passionate and I have noticed a difference in my students when I am truly coherent"
JODI DUVAL, LECTURER
"Before I learned the tools from the Heart Based Mindfulness Project, I knew I was not experiencing life the way I wanted to. On the surface life was plentiful but I struggled to see and really feel this. As I began to apply the tools and techniques this has all changed. I don't get upset by the small things so much now. I can show the love and care I deeply feel towards my beautiful daughters more than ever and can stay soft with and blame less my loving partner. These tools are now my everyday weaponry against negativity, self pity, burn-out and overwhelm. To have such tools at my fingertips is a blessed relief. I am now filled with appreciation and wonder for life which had become lost to me. I thank Willow and Catherine everyday"
MEREDITH, TEACHER RECRUITMENT
See our full calendar of events