Reverence Chocolate & Cacao Project
Facilitating our cacao tribe and chocolate aficionados to continue their journey of genuine appreciation of, and connection to, pure cacao and fine chocolate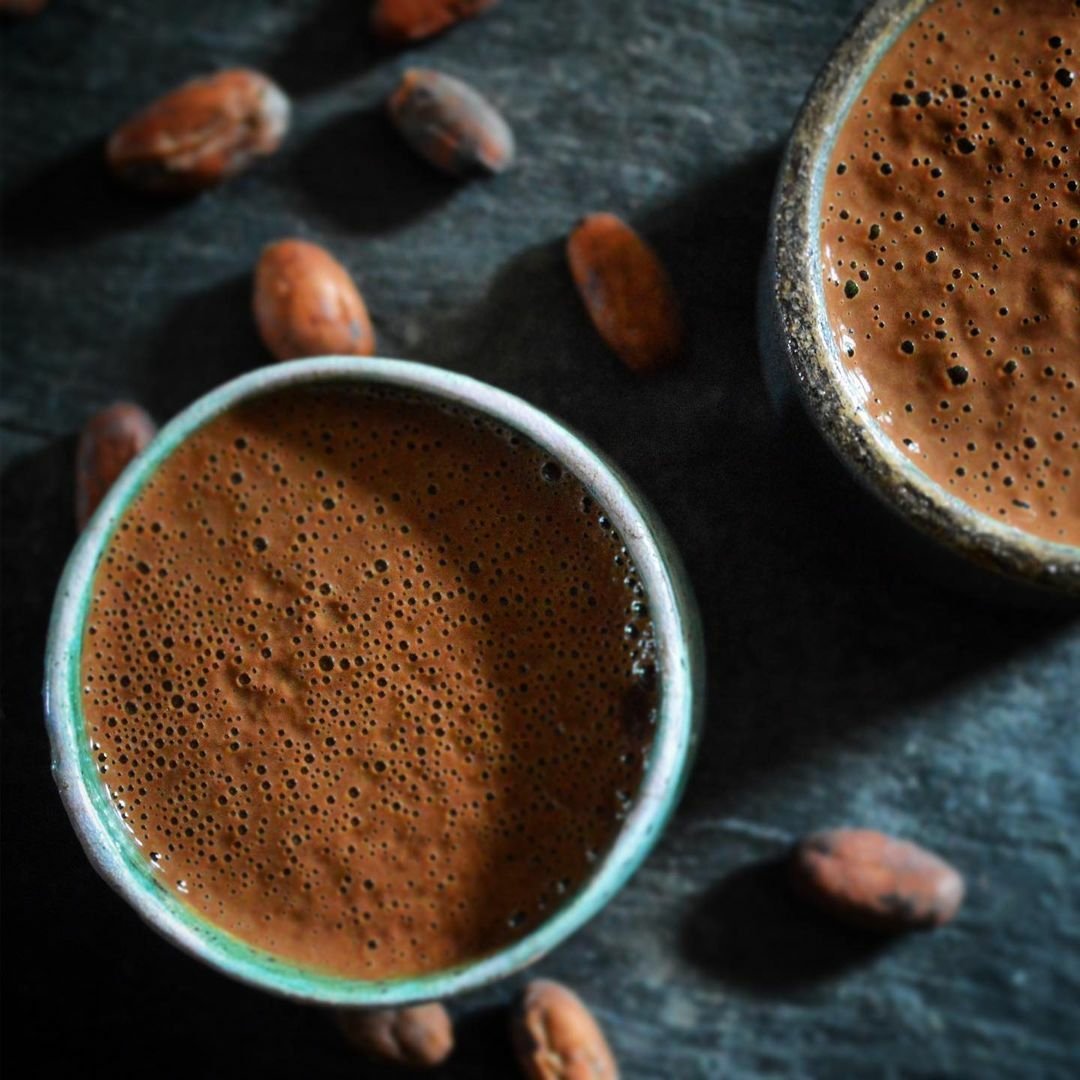 Organic Cacao Paste
This organic, 100% cacao paste is made from fine criollo variety cacao beans that have been fermented, dried and then milled very finely. It still retains all of its wholefood qualities.
The cacao is grown and harvested sustainably in the region of Tarapoto, in the San Martin province of northern Peru. Tarapoto is a small village in a part of the world where cacao grows natively.
This cacao is incredible to work with spiritually in your ceremonies and meditations.
It also has an incredible flavour profile when compared to other cacao's and it wonderful to use to make your chocolate, cacao beverages and in cooking sweet and savoury dishes.
We provide a drink recipe when you buy one of our 1kg bags of cacao which is perfect for meditations, ceremonies and as a coffee replacement.
Packaging is fully home compostable.
Our online store is coming soon – Email, text or call us in the meantime to order. $60 per 1kg bag. Collection from Fremantle, WA area or we can post out for $9
Email: contact@reverenceevents.com.au
Phone: 0415463557
"Hands down the most beautiful cacao I have ever had. It is so velvety that is is just divine and it is the best way to start my day. My entire experience with Willow and Catherine has been amazing. They are prompt and so passionate about what they do and I am so grateful I found them"
FELICITY
---
Organic 70% Dark Chocolate
This organic, small batch dark chocolate is passionately hand made by Royal Show award winning chocolatiers Catherine and Willow, who have been working with cacao and chocolate at a culinary, health and spiritual level since 2009.
Every batch is conched* for a minimum of 24 hours, resulting in a velvety smooth and creamy texture. Fine criollo cacao beans are sourced from a small village in Peru where cacao natively flourishes.
Our supplier nurtures a close relationship with the farming community through a social responsibility program that promotes fair trade and sustainable farming practices. Growers are certified through the globally recognised UTZ program which offers expert guidance on better farming methods, working conditions and care for nature.
Organic | Non-GMO | Dairy free | Fully home compostable packaging
Our online store is coming soon – Email, text or call us in the meantime to order. $14 per bar. Collection from Fremantle, WA area or we can post out for $9
Email: contact@reverenceevents.com.au
Phone: 0415463557
* Conching – the process of finely grinding the ingredients together so that flavour and texture matures through milling, frictional heat and release of volatiles and acids, The original vessels used resembled conch shells
---
"STUNNING chocolate and stunning people! So knowledgeable and generous, you'd not want to look any further for gorgeous chocolate products or amazing educational experiences"
KATE MILANE
"Truly an amazing product. Definitely some of the best chocolate I have ever tasted, so full of energy and flavor woooooww. It also helps when it has been created by some beautiful souls
"
CHRISTOPHER MURPHY
contact@reverenceevents.com.au
Catherine – 0403176633
Willow – 0415463557